Get the Most out of your Computer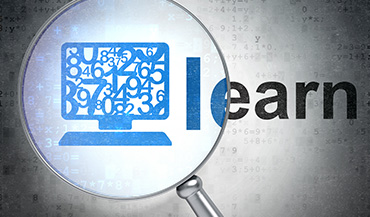 Your computer can do so much more than most people realize.  Not only is it a Word Processor and an Internet Post Office, but it is a wonderful organizational tool. Whether you use a Windows or Mac product, we can show you how to maximize its productivity.
Let.com demonstrate the power of a PC in such a way that it will profoundly change your life.
Below are some unique and exciting features and skills that we will show you:
We will show you how to photograph your recipes and organize them by name and subject so going forward, using index cards which become torn and worn over the years will be obsolete.  Share and trade recipes with family and friends easily via email.
Learn a new language
Learn to play a new musical instrument
Learn how to do almost anything (change the water filter in your refrigerator, or install a new faucet) by being taught how to find the instructional video on the Internet for free
How to create and track your family budget
How to use your PC to get Internet Content (Movies) to display right on your TV without having to go out and buy a new set
Stay in touch with family and friends all over the world with Facebook and Skype.  The ability to have a "Video Phone Call" free of charge with loved ones is priceless!
Create your own greeting cards and newsletters
Digitize and organize your entire music collection and create uses for your PC that you never even imagined!
EXISTING COMPUTERS
Chances are right now you are not using your computer to its fullest potential. Maybe it's a little slow, maybe your monitor's colors aren't as sharp as they used to be, or maybe your sound isn't as crisp as you'd like it. We can show you how to calibrate your monitor and your sound system so that they are customized for your eyes and ears.
Call All American Solutions and talk with.com about what you do with your computer. We can show you which software packages to use to get the most from your computer experience.  We can show you how to re-map your keyboard so that the keys you use most frequently are where YOU want them to be, not where the manufacturer put them. We can show you seemingly insignificant things like leaving the keyboard feet folded for easier typing, or adjusting your seat and monitor to ergonomically ideal positions to alleviate the neck ache or back ache you get after using your computer for long periods of time.
NEW COMPUTERS
Out of the box, no computer performs optimally. Unlike some electronic devices, computers are not "plug and play". Most are more like "plug and pray". Most hardware vendors load a lot of proprietary software at the factory that is intended to "help you" use their machine more efficiently. Not true. They load specific software packages because they get money from the software makers.
Let.com show you how to get rid of this typically useless software so your machine will run faster and have more available memory and storage space for the software you actually do want. We will show you how to get rid of unwanted programs and files. We'll show you how to download updates, setup recovery and transfer files from other computers and devices.