Internet Search Secrets Curriculum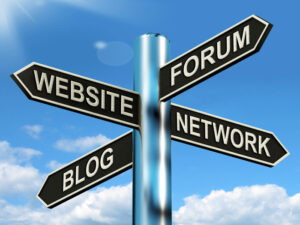 Finding what you are looking for on the Internet is not so easy.  We will teach you how to find exactly what it is that you want quickly, easily and without great effort.  Getting the result you want by entering a few key words into a Google Search Bar is challenging because it needs to sift through over 3 billion pages of information.  By understanding what series of words are relevant, we can help you find exactly what you want every time while keeping your online identity secure.
Google used to be a very simple Search Engine, however, given the fact that most searches return with the first 4-5 results being paid advertisers, we will show you how to find exactly what you want without all of those pesky pop-up ads.  At the same time we will show you how to stop Web sites from tracking you, allowing you to protect your privacy.
View the full Internet Search Secrets course outline below.
Google is the most widely used Search Engine on the planet and also the best Search Engine.  Most people only use 3% of the capability Google provides.  Smart Google users utilize more than others. There are Google secrets and tricks that are a must know for you.  We will teach you what you need to know to effectively leverage the real power of Internet Search Secrets.
It is also dangerous to enter into certain Web Sites that seem legitimate because criminals often pose as bonafide businesses just to obtain your personal information.  We will teach you how to discern between legitimate and unscrupulous entities on the Internet.  We will also teach you how to secure your online identity to protect you from identity theft.
What are Search Engines?
What are browsers and which one should I use?
Internet Explorer, Firefox, Chrome, Safari?
What's the difference between Google, Bing and Yahoo?
What is a Google Search?
How to determine who is who in a Google Search
What do the search results really mean?
Who is who on the Internet?
What is the URL?
What are the Names of Web Sites and what do they mean?
What is the URL of a Web Site?
How to differentiate between a description and the "Real Web Address"?
The difference between Ad Listings and real "Hits"?
Why are syntax and punctuation so important?
How do I keep websites from tracking me?
How do I protect my Identity on the Internet?
How do I protect my Privacy on the Internet?