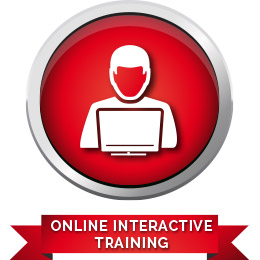 Online Interactive Training
We offer beginner, intermediate and advanced courses on a wide variety of topics for only $120, which include three 1 and 1/4 hour classes.  Whether you want to learn how to use software packages for professional advancement, or just for the enjoyment of learning how to do new things, we can make sure you achieve your goals.
Our class size is between (4-6) students and one can ask the instructor to re-explain something live, on an interactive basis.  This method of teaching is completely different than almost all of the others which simply offer a pre-recorded, canned tutorial which one may or may not understand.
The free 15-minute Q&A session after each class is designed to insure that the entire class can benefit from the unique question of another classmate.  This environment has a profound impact on the learning process.  You will be amazed at how much you will learn in environment structured such as ours!
How to get the most out of your computer
Your computer can do so much more than most people realize.  Not only is it a Word Processor and an Internet Post Office, but it is a wonderful organizational tool. Whether you use a Windows or Mac product, we can show you how to maximize its productivity.  It is truly amazing how much more your computer can do than most people realize.  Let.com demonstrate the power of a PC in such a way that it will profoundly change your life.
Learn More
Social Media Education
Social Media is the social interaction among people in which they create, share, or exchange information and ideas in virtual communities and networks.  Social Media has introduced substantial and pervasive changes to the way organizations, communities and individuals communicate.  Let.com show you how to use Social Media and integrate it into your life so that it opens up new worlds and ways to communicate and stay connected.
Learn More
Microsoft Office

We offer extensive training on all MicroSoft Office Products – Powerpoint, Excel, Outlook and Word.  We also offer training on Windows Operating Systems:  XP, Vista, 7, 8, 8.1,10 and future releases.
Learn More
Macintosh Software

Macintosh operates much differently than a Windows PC.  Keys are different as is the keyboard.  Software buttons don't correlate.  The controls and their menus require instruction.  We will teach you how to use a MAC effectively, efficiently and expertly, with shortcuts that expert users benefit from every day.  After taking our course on how to use a MAC, you will be surprised at the productivity MAC can offer. While Apple has many software products that it uses, there is also MicroSoft Productivity Software for the MAC.
Learn More
Internet Search Secrets
Finding what you are looking for on the Internet is not so easy.  We will teach you how to find exactly what it is that you want quickly, easily and without great effort.  Getting the result you want by entering a few key words into a Google Search Bar is challenging because it needs to sift through over 3 billion pages of information.  By understanding what series of words are relevant, we can help you find exactly what you want every time while keeping your online identity secure.
Learn More
Fully Utilizing your SmartPhone and Tablet
Did you know that the Smartphone you hold in your hand has more computing power than NASA used to put a man on the moon? Let.com teach you how to get the most from your Smartphone. We can show you how to synch all your contacts, music, and email accounts, along with other tools that simplify your life, making it more productive, easier to control, and more enjoyable!
Learn More