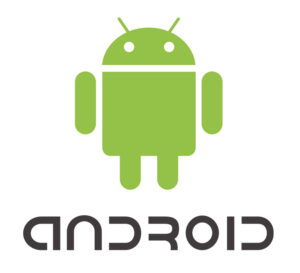 An Android™ phone, is a mobile telephone that uses the Google-developed Android™ operating system. This operating system has become a popular option in recent years for so-called "smart phones," because developers and manufacturers may freely customize it to their specific needs. This customization means that different Android™ phones can have widely varying user interfaces. Most smart phones — including those using competing operating systems — offer similar overall capabilities, however, including Internet browsing, personal information management, video streaming, and access to a large repository of freeware and pay ware applications, requires careful attention to detail and considerable education.
All American Solutions will show you how to become a pro when it comes to using the many features and capabilities of a smart phone.
View the full Android Phone classes and course outline below.
The Phone
Home button
Back to beginning button
Volume up/down buttons
Back and menu buttons
Adjusting for better visibility
Privacy on your phone
The screen
Screen pieces
Lock Screen
Screen savers
Passwords
Home screens
Orientation, up and down or sideways
The keyboard
Typing, auto fill
Switching keyboards
Swipe entry
Special characters
Voice control
Google Speak
Gestures
Pinch in
Pinch out
Slide
Tap
Double tap
Tap and hold
Tap and slide
Using the phone
Setting alarms
Launching the application
Dialing
Starting the call – ending the call
Getting home
Contacts
Navigating contacts
Search/quick link
Adding contacts
Creating new contacts
Your Photo
Multiple phone numbers
Adding emails
Customizing ring tones – for different callers
Changing text tone
Text buzz
Dialing using the call log
Messaging using the call or message log
Monitoring voice and data usage from you carrier
Messaging
Launching the application
What you see – creating a message
The pop up keyboard
Making sure to use the area code
The pop up keyboard
Changing the view.
Dictation
Menu options
With a message
With a conversation
With the application
Creating a contact
Adding to a contact
Settings for messages
Appearance
Phone part 2
Icons on the screen
Application stores (Google, Amazon Play and others)
Using applications, (apps)
Popular apps for productivity
Location specific apps
Weather apps (raindar)
Closing apps for battery conservation
Favorites – speed dial
Recents
All/missed
In out
Returning calls
Contacts
Voicemail
Using the speaker phone
Using the keypad while on the phone
Mute
Looking up a contact
Getting back to the screen
Conferencing additional people into your existing call
Voicemail
Answer calls with a text
Muting
Adding contacts from Phone calls
Blocking a number
Photo world
Taking the photo
What's a pixel
Understanding pixels and how phone makers market
Focus
Zoom
Securing focus and Exposure
Settings
Modes
Editing the photo
Using multiple albums
Sharing photos
Music
Finding the music you want
Using Pandora
Using Spotify
Pay for songs/albums or use a monthly service?
Personalizing your music by making playlists
Listening to your music ear buds or headphones?
Email
Adding accounts
Reading email
Sending email
Receiving email
Email etiquette
Creating email
Managing email
Understanding VIPs
Drafts
Configuring Email settings
Maps
Viewing a map
Searching around you
Getting directions
Turn by turn voice directions from navigation apps
Map Settings