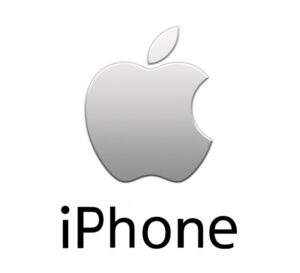 Apple literally changed the world when they invented the iPhone.  The iPhone introduced a graphical user interface that was intuitive, easy to use and brought our favorite games, music, and applications to our fingertips.
We will show you how to make your iPhone your window to the world.  You will be able to keep a calendar, dictate notes, e-mail, video conference, text message and talk.
The world of information and communication is simply at your fingertips when you own and know how to use the iPhone.  All American Solutions will teach you how to be a "Pro" with the Apple iPhone.
Your phone
Home button
Back to beginning button
Volume up/down buttons
Silent button
Sleep/alarms
Setting the volume from Settings
The screen
Screen pieces
Status bar
Screen savers
Passwords
Privacy on your phone
Home screen
Orientation, up, down or sideways
The keyboard
Typing and auto fill
Switching keyboards
Character keyboards
Voice control and Siri
Gestures
Tap
Pinch in
Pinch out
Slide
Double tap
Tap and hold
Tap and slide
Using the phone
Inputting your security code
Closing / locking your phone
Open with the home button
Launching the application
Bringing up the keypad
Dialing
Starting the call – ending the call
Getting home
Messaging
Launching the application
What you see – creating a message
The pop up keyboard
Sending to a contact
The pop up keyboard
Switching the view
Contacts
Navigating contacts
Search/quick link
Adding contacts
Multiple phone numbers
Adding emails
Changing ring tones – for this caller
Changing vibration for the caller
Changing text tone
Text vibration
Dialing using the contact record
Messaging using the contact record
Phone part 2
Icons on the screen
Apples app store
Using applications, (apps)
Productivity apps
Location specific apps
Weather apps (raindar, weather center, etc..)
Favorites – speed dial
Recent calls
All/missed calls
Returning calls
Keypad
Setting up your Voicemail
Voicemail etiquette
Using the speaker phone
Using the keypad while on the phone
Mute
Navigating back to the screen
Conferencing additional people into your existing call
Answering call with a text message
Muting without hanging up.
Adding contacts from Phone calls
Blocking a caller
Music
ITunes
Creating an itunes account
Managing your itunes account
Security for your itunes account
Personalizing your music by making playlists
Creating CD's from your itunes account
Movies from itunes
TV shows from itunes
Messaging part 2
Multiple contact messages
Do you have text messages?
What is imessage?
What to do if it fails
Forwarding a message
Deleting a message
Deleting a whole conversation
Using Siri to text for you
Photographs
Taking the photo
What's a pixel?
Understanding pixels and how Apple markets
Focus
Zoom
Securing focus and Exposure
Settings
Flash
Filters
Editing the photo
Using multiple photo albums
Sharing photographs
Email
Adding accounts
Reading email
Creating email
Sending email
Receiving email
Managing email
Email etiquette
Drafts
Configuring Email settings
Maps
Viewing a map
Searching around you
Getting directions
Turn by turn directions from navigation apps
Map Settings
Integrating maps with the phone application